Eve is no stranger to marketing, sales, and advertising. She headed up WCSC-TV's Promotion and Advertising Department creating the on-air, radio, billboard, and newspaper ad campaigns for Live-Five News. Eve served as WCSC-TV Vice President Programming and Marketing until January 1988.
After 13 years with Channel Five, Eve redirected her talents to the real estate profession. She was an affiliate of First Coastal Properties and most recently Prudential Carolina Realty prior to teaming up with locally owned Trademark Properties.
Eve now heads up Luxury Land and Homes focusing on Buyer and seller Representation and specialized services for corporate relocation, income producing vacation investments, historic district and beach resort properties.
Eve's focus is on the high-end luxury home market which encompasses Charleston's historic district, the area beaches, resorts, and custom home waterfront communities.
" Eve's quiet intuitive and analytical nature in combination with her sharp listening skills add up to more efficient "on target" real estate results for you."
Eve develops, creates and maintains her own specialized web sites all custom crafted to provide state of the art comprehensive real estate assistance.
Eve prides herself on "seamless" relocation services in addition to invaluable specialized services for those pursuing vacation and retirement homes in the greater Charleston South Carolina vicinity.
Eve is a seasoned real estate professional with 30 years of full time experience selling and listing residential real estate in the greater Charleston SC area.
It's no wonder her customers keep coming back year after year. Here's what some of them have to say about Eve »
( these are archived verbatim testimonials going "way back" )

EDUCATION
Eve is a graduate of The University of Wisconsin in Madison where she earned a Bachelor of Arts degree having majored in Psychology and Communication Arts.
In 1988 Eve became a licensed South Carolina Real Estate Professional.
She is now a Life Member of the Charleston Trident Association of Realtors.

VALUES
Eve was born and raised here in Charleston. She knows The Lowcountry in its entirety. Above all Eve loves her work and is the proud and loving mother of one son, Stephen age 29.
Eve loves beach and resort travel adventure which explains her passion for sales of The Royale Travel Club memberships. The combination of luxury, convenience and affordability make this exclusive vacation membership fun and without hassle or hidden costs. Eve is thumbs up for the value and savings for couples, singles and family vacations. learn more »
From Wild Dunes to Summerville and Kiawah Island , Eve knows the territory inside out. Eve's faith and commitment to fair and honest business practices make her the kind of person that keeps customers coming back.
A consultant for all Charleston SC area real estate since 1988
and a luxury resort travel club distributor since 2008.
Contact Eve today

Toll Free 1.866.957.9100
How we can become your real estate advocate >>
---
Proudly representing The Royale Travel Club
The Royale Travel Clubl
is an authorized reseller of one of the largest Travel Club Memberships in the world, which has been satisfying members since 1986. With 40 reps around the world, we can answer your questions in English, French, Spanish, and Dutch. Find an affordable way to enjoy more luxury vacations, world wide international resorts at below wholesale, discount pricing available to
vacation travel club
members.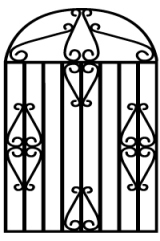 L U X U R Y L A N D & H O M E S I N C

sales@luxurylandandhomes.com